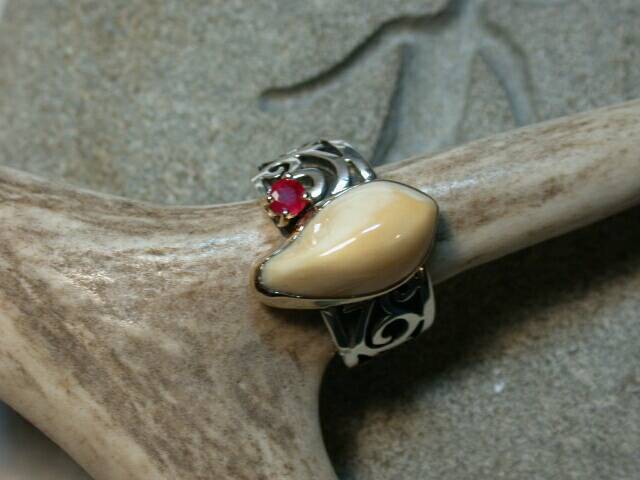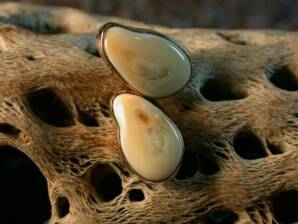 Premier Gem Design

Quality Gems and Jewelry Since 1973

Elk-ivory jewelry is made from the eye-teeth of the North American Elk.  Historically, ivories were used by native americans for personal adornment and for decorating clothing, blankets, masks, baskets and ritual items. During the late 19th and early 20th centuries they were commonly set into jewelry in the form of stick-pins and watch fobs for men. Organizations such as the Benevolent and Protective Order of Elks adopted elk-ivories as symbols of membership.

Today ivories are most often kept as souvenirs of the hunt. They are recovered from the upper jaw of those animals taken by hunters each autumn throughout the American West. Both male and female elk sport ivories and they are sometimes the only keepsakes retained from young non-trophy bulls and cows. Animals are NOT hunted merely for their ivories. Rather, ivory jewelry is simply another way to fully utilize the animal (in addition to meat, hides, and antlers).

Premier Design will be happy to mount your ivories in Sterling Silver, 14karat Gold, 18karat Gold, or a combination of Silver and Gold. We can create either post or dangle earrings as well as pendants and rings for both men and women.
E-mail
us today to arrange for the designing of a lasting momento from that special hunt!!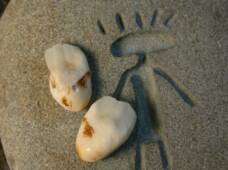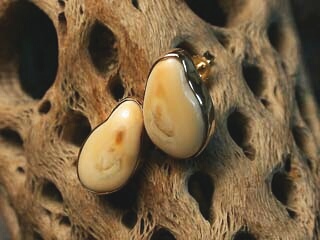 Post earrings in 14k  $160  SOLD

Ring in sterling and 14k  with 4mm Ruby  $230  SOLD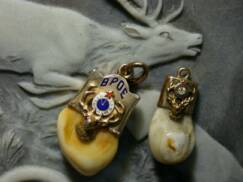 Ivories from young spike bull

Examples of Elk's Lodge Jewelry

Click on photo for larger picture